>> Thursday, January 10, 2008
Work for me.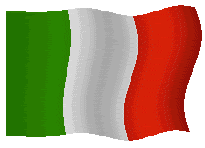 Question:
If you ever want to get me to stop talking, what would you need to do??
.
.
.
Give up yet?
.
.
.
.
Answer:
Simple.
Just hold my hands.
Yes, there are a *few* characteristics that I have that would be considered stereotypical traits of my Mediterranean Heritage. Talking with my hands is definitely one of them.
This is something I've learned to accept. I have even been affectionately teased by my own family members about this. (TRAITORS YOU ALL!!!) I recall a time, several years ago being at my mom's house. Several of my siblings were there, among them, my older brother M. I remember telling a story of some sort, when M. started to bust my chops about being so animated with my hands. Of course he had to be a bit dramatic about it by walking over to me grabbing my hands and asking me to continue,
which of course, I could not.
Anyway, not to be undone by this, I pushed him away, shoved both my hands in my front pockets of my jeans and continued.
(I'll show him, damn it!)
About 4 minutes into my story, M. just about rolls on the floor roaring with laughter, spewing out "Look at her hands!" between gasps of laughter.
Lo and Behold, as he said that, I suddenly had a burst of self-awareness, and had realized that though both my hands were still in my pockets, my thumbs had wiggled out and were doing their own little dance.
Damn!
Even my own body betrayed me!
I couldn't even continue with my story 'cause I was laughing hysterically.
At my self.
My own 'Italian-ness'.
And certainly my own human-ness. :)
And it's a damn good thing I'm able to laugh at myself.
Sooo...
What does my tendency to talk with my hands have to do with making it work for me???
Well, for those who may not have been long time readers of me, I work in a Mental Health Clinic. About a year ago, I had begun seeing a client who is deaf. Obviously, I have established a collaborative effort with an interpreter.
This has been a very unique experience for me, as it was all so new. It felt odd to have someone else in the room with me sitting halfway behind me interpreting in
American Sign Language (ASL).
At first, it felt almost like my client was 'throwing her voice', as I was looking directly at her, but all verbal communication was coming from behind my right ear. I was also distracted at times with my awareness that someone was flailing their arms and gesturing behind me. I further was concerned if anything was being lost in translation or how her emotions may or may not be distorted, coming 3rd party.
And lastly, how comfortable my client would be talking about the intimate aspects of her life, with a 3rd party in the room.
My last concern turned out to be for naught, after discovering this interpreter and my client have a long history together. Good!
Anyway, I have since become used to this, and the interpreter and I are on fairly familiar terms with each other.
This has been a huge learning experience for me, to learn more about dynamics with in the Deaf Community in this area, which is very small, so everyone knows each other.
The other thing I learned, and this has created financial loss for the agency I work for, is that according to
The American Disabilities Act (ADA)
The agency, organization, or company providing a service of any sort for a deaf person is fully and totally financially responsible for providing for interpreter services. It's a Federal Law.
So, basically, What this client's insurance pays for, for my service, is automatically used to pay for this interpreter. There is absolutely no money made.
What makes this even worse, if my client Late Cancels (short of a 24 hr. notice),
we are still charged for the interpreter
. We actually have to 'pay out' when she does not show. Grrrrr.
Because I have been working with this client and an interpreter, apparently, my name is starting to circulate within this deaf community. I've recently had someone contact me via email, requesting my services, as they have 'heard' I work with deaf people.
One person.
I've worked with one person.
That does not constitute (in my eyes anyway) being proficient with this clientele.
Anyway, my director had been having talks with the director of this other service and had just put out an email to me and the rest of my colleagues letting us know they were 'looking' for a therapist who would be interested in being fully trained in
ASL
.
I read the email, opened my office door and stepped out into the hallway to see my director walking towards me with a smile on her face and a questioning look in her eye.
It appears she would like me to do this, as I am already accustomed to the dynamics involved, and my name is already being put out there.
This way, we won't have to contract out for an interpreter. Financially, it's a very smart move.
My director did say though....If I decide I'd like to do this,
I can never leave!
(She said that with a half-pleading look on her face.) ACK!!!
Hmmmmm...
An Italian therapist + full training in ASL = an Italian Sign Language therapist with increased marketability
Hmmmmmm...
I'm thinking about this. *says that with her hands firmly on keyboard.*
~ZZ