>> Monday, October 27, 2008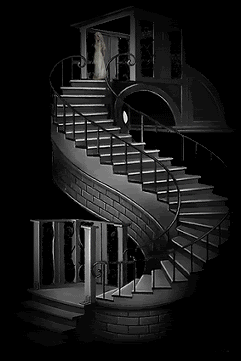 I had done a post 2 years ago on local areas in Central New York that are 'supposedly' Haunted.
Gathered from local resources. Since that time, that posting has become my all time Number one post that a search is done on, to reach my blog. It has been hit on over and over, from mostly those in New York State, several from areas in the North East of the United States and still, quite a few from California to Russia, to Ireland and all over Europe.
Given the popularity of this post, and the time of year it is, the search for Haunted places in Central New York has increased the past several weeks.

For this reason, I thought I'd re-include the link to this, for those locally, who may visit my blog.
Halloween is on a Friday. Why not take a night or two to frequent some of these spots.
Bring along some Hot Spiced Cidar (or if you'd like, do it
ZZ-Style
, with a generous splash of Captain Morgan's Spiced Rum and a Cinnamon stick stirrer). :)
And given that this will be an anuual post, if anyone knows of any other haunted places, locally, that are not on the list or in the comment section of that post, please feel free to include them in the comments here, as this will be on-going.
Haunted Places in Syracuse & Central New York.
© 2008 Greeneyezz